Datacenter
Ember own and operate data centers at two locations in Sweden with superior geographical location in northern Europe.
Our datacenter services range from hosting Cloud compute, Bare-metal servers, Co-location and AI GPU compute. Wide range of network services providing customers with internet bandwidth and interconnect connectivity.
Infrastructure
Datacenter
Co-location
Wholesale datacenter
Cloud compute
GPU compute
Bare metal servers
Network
internet
MPLS/EVPN
Fiber WDN
Cloud Connect
Datacenter locations
Lidköping, Sweden
Skövde, Sweden
Stockholm, Sweden
Gothenburg, Sweden
Oslo, Norway
New datacenter opened in Sweden
EDC1 is a purpose-built datacenter with the highest possible protection grade, situated in the middle of Scandinavia.
Oslo, 200km ←
Stockholm, 280km →
Copenhagen, 300km ←
Sustainability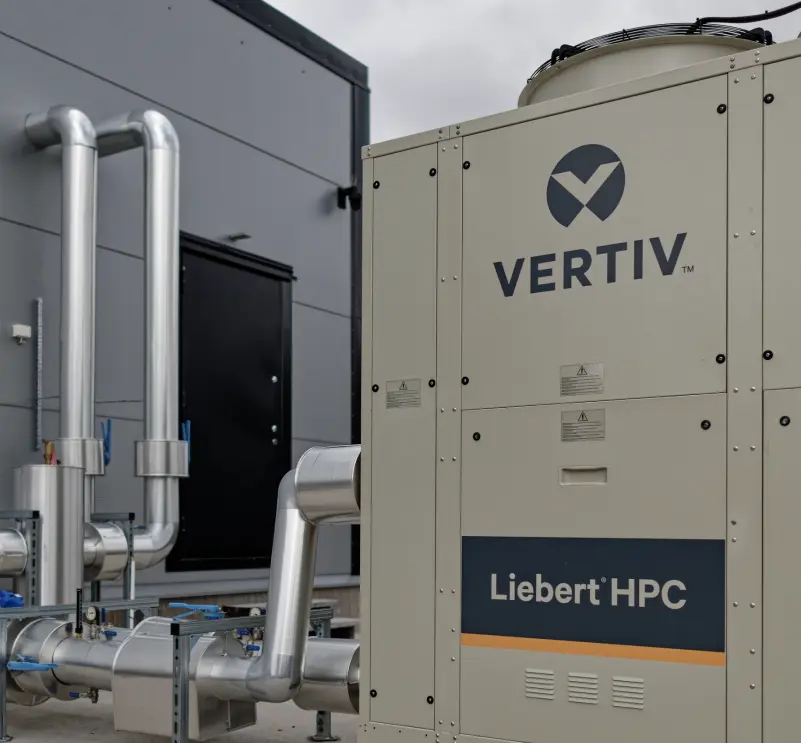 Sustainability releases stress on climate and your budget
This facility runs solely on 100% renewable energy, including its own solar power generation. Its design features a hot and cold aisle configuration with a raised floor, optimizing airflow and achieving up to 75% energy savings through free cooling. The stable operating temperature extends equipment lifespan and reduces hardware errors. Additionally, the well-insulated building provides effective protection against external heat.
Operation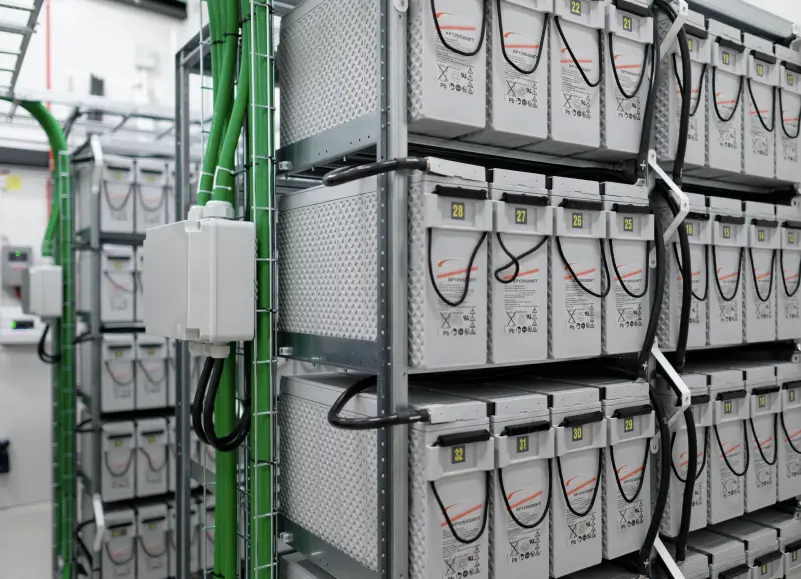 Built-in fault tolerance and resilience
N+1 stands for the concept of having one additional unit or capacity beyond what is required, ensuring redundancy and reliability.
This facility provides N+1 redundancy and the highest protection grade (skyddsklass 3). It features two ring-fed high voltage transformers and A/B power circuits, backed up by A/B UPS and battery banks. Standby diesel generator ensures continuous operation. An active fire protection system with 3M Novec 1230 is in place.
Datacenters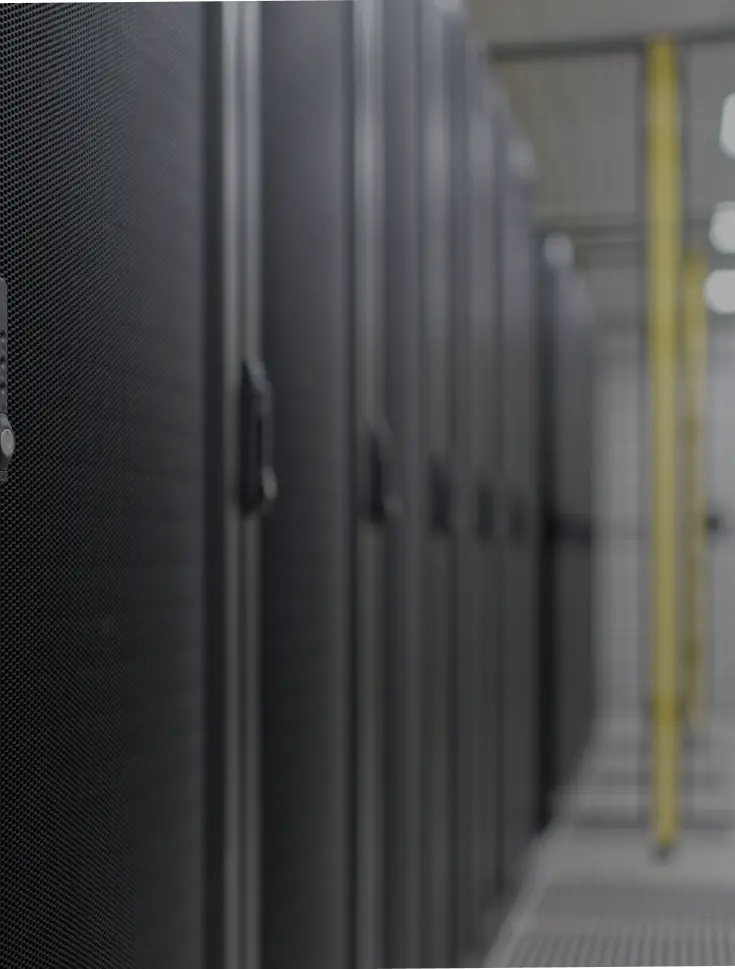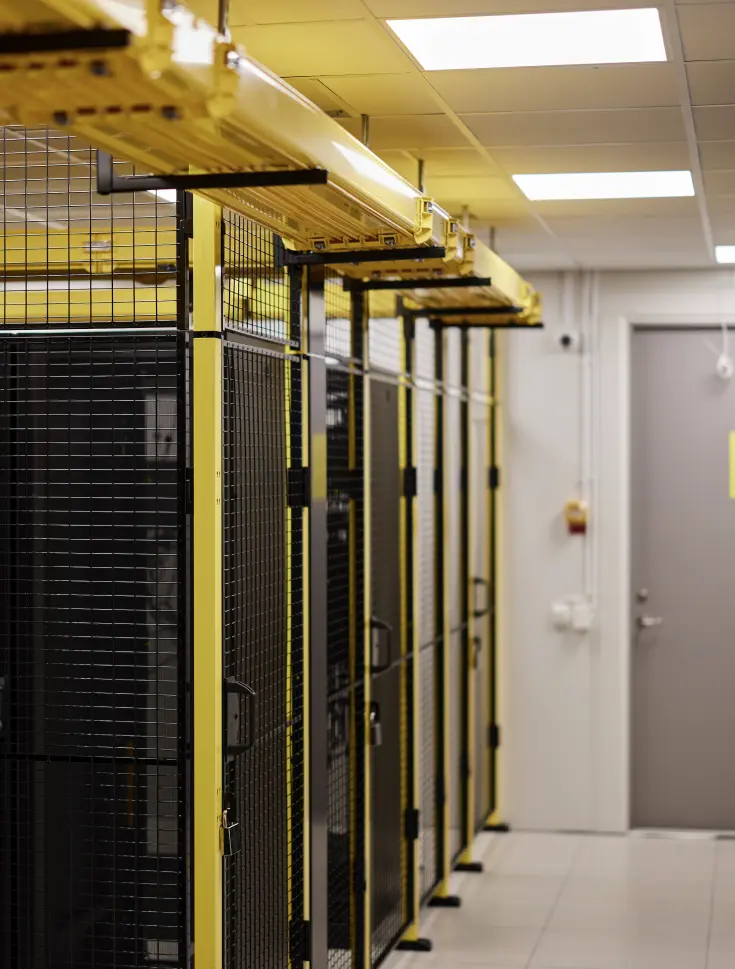 Caged racks and suite
We also offer caged racks and custom suite, for your needs. Datacenter white space is available, 100-500m² up to 2MW.
Inquiry
After you submit the form we'll be sure to get back to you within one business day!